Enter the strange, unexpected and beautiful world of CHRONOMETER – contemporary concert music which is also electronic music which is also music for sync which is also comfortable background listening which is also …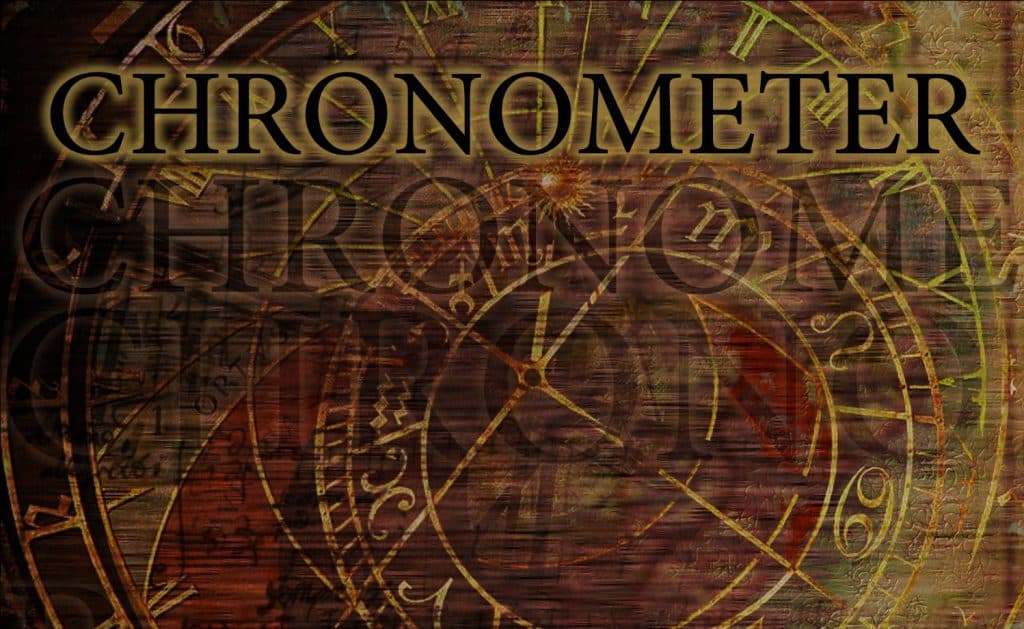 CONTEMPORARY NEW AGE MUSIC
CHRONOMETER is an exciting new venture in the creation and production of contemporary recorded music for a wider audience.  Electronically realised, though scored as concert music, the sound worlds presented are strange and beautiful, with haunting melodies and half-remembered harmonies.  Electro-acoustic world music to take the listener to other, different worlds.
Influences include cool jazz, world music cross-over and relaxing new age soundscapes, though sometimes a more disturbing picture is painted.  This is the sort of music that you often hear as background to films and television programmes, but carefully written and thoughtfully constructed so the tracks bear foreground listening.
NEW SONIC ART
The producer of the recordings in this new musical world is John Mercer, musician, artist, thinker, and owner of Riverrun Records.   John has specialised in producing recordings of new works by living composers, particularly British.  He has a deep interest in and knowledge of experimental,  electronic, electronica and electro acoustic music and Sonic Art in general.
Some of David Stoll's chamber music is available on the RVR label, and, as both Mercer and Stoll are very interested in psycho-acoustics and philosophy,  John is delighted to be working closely with David in the development of this new type of sound material, music that is both easy on the ear and challenging to the mind.  New collections appear regularly, and the latest (number six in the canon) is due out in the early summer of 2018, extending further the concepts of classical compositional structures applied to electronic music.
There are audio clips of examples from each album in the product pages of the SHOP.  Or you can listen to the tracks on Spotify.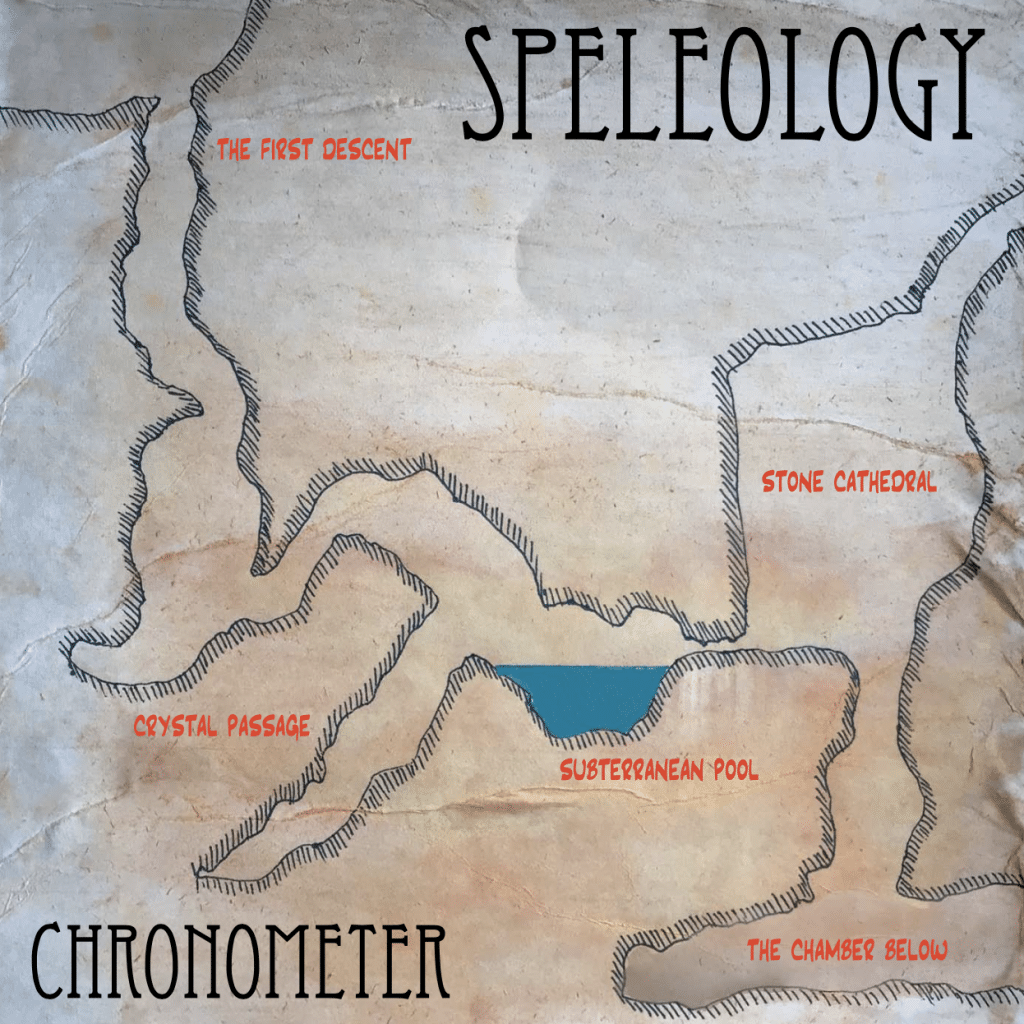 SPELEOLOGY
Chronometer's new release for the autumn of 2018 is SPELEOLOGY.  Enter the rather disturbing but beautiful world of deep caves.
1 – The First Descent   2 – Crystal Passage   3 – Stone Cathedral   4 – Subterranean Pool   5 – The Chamber Below
The album is available on iTunes, Spotify and other download and streaming outlets as well as in our own website shop.
THE PREVIOUS CHRONOMETER COLLECTIONS, IN ORDER: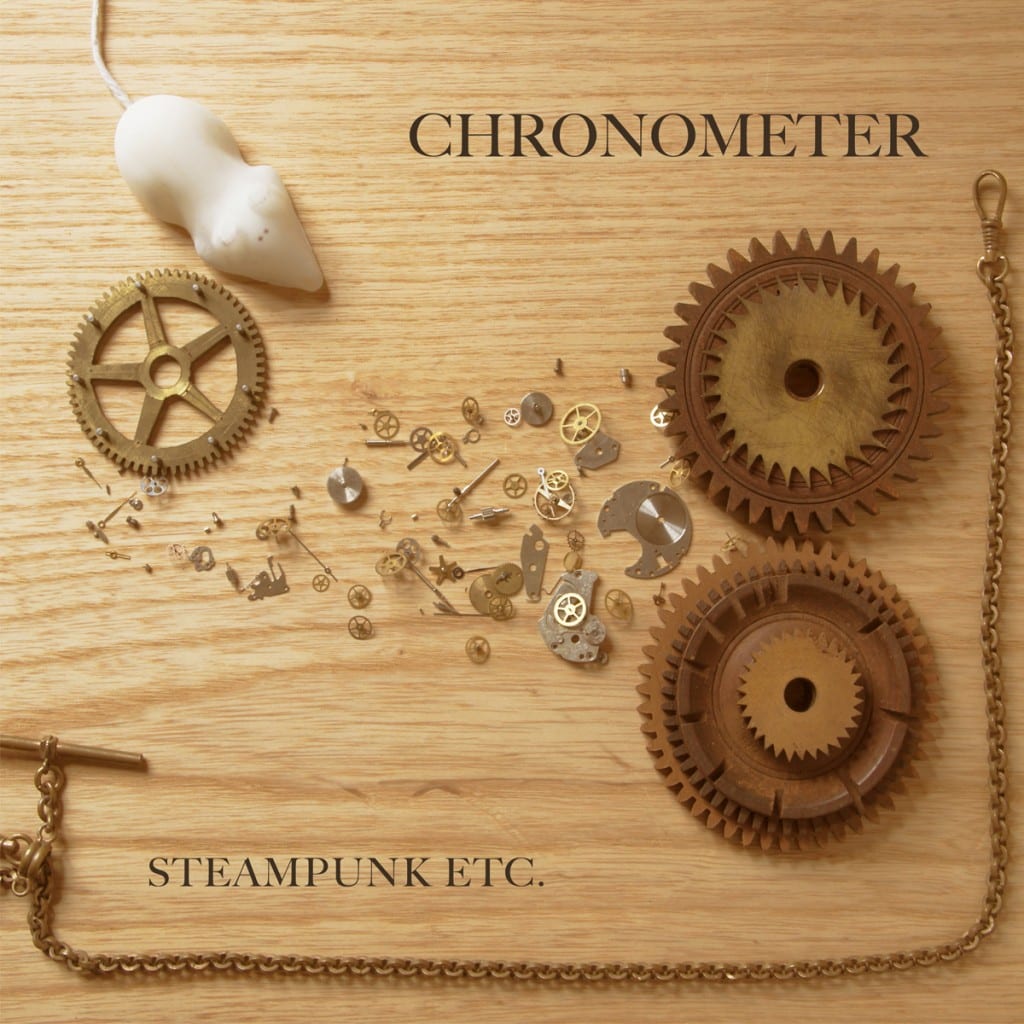 STEAMPUNK ETC.
This collection represents Chronometer's first outing, and introduces their new sound with five sonic evocations.
includes: BEYOND THE BRIDGE, AND MY ROBOT CAN SING, and STEAMPUNK (shop product 08)
Click Here to buy from our shop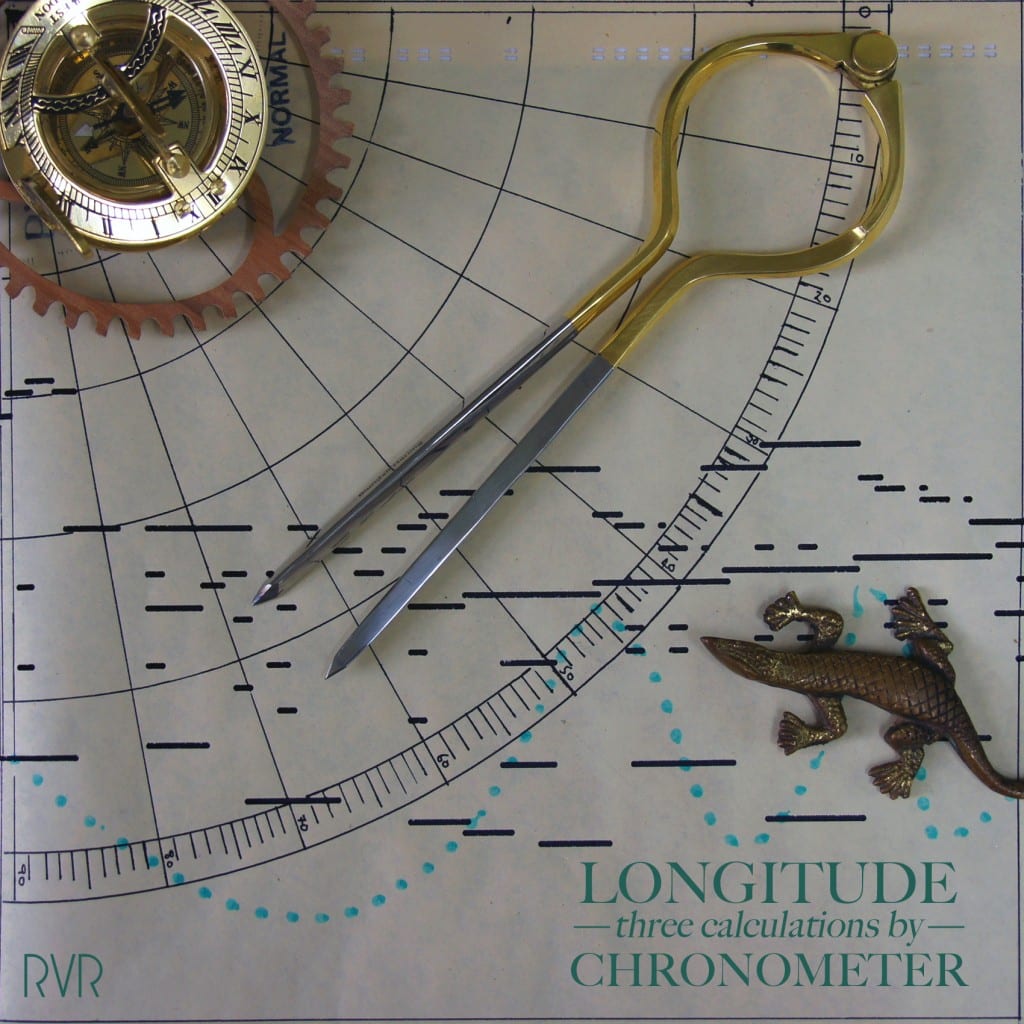 LONGITUDE
Chronometer's second exploration is a set of three unusual and haunting calculations.  This is travel over rather unusual oceans.
includes TIME AWRY and STRANGE CIRCUMNAVIGATION (shop product 09)
Click Here to buy from our shop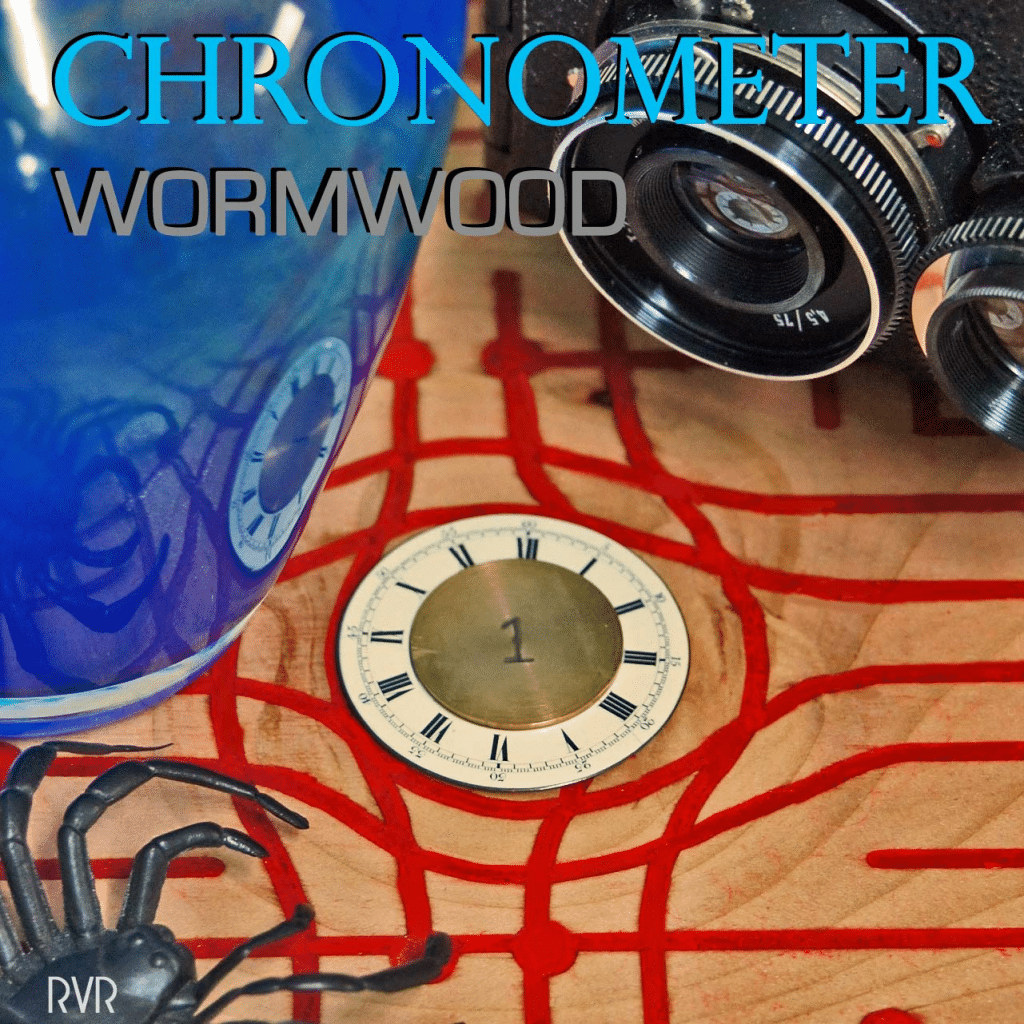 WORMWOOD
The third set of deliberations, inspired by John Mercer's show of sculptures and drawings. The worm and its work are there with strange and beautiful results.
includes THE WORM WAKES, THROUGH THE WOOD and CASTINGS  (shop product 10)
Click Here to buy from our shop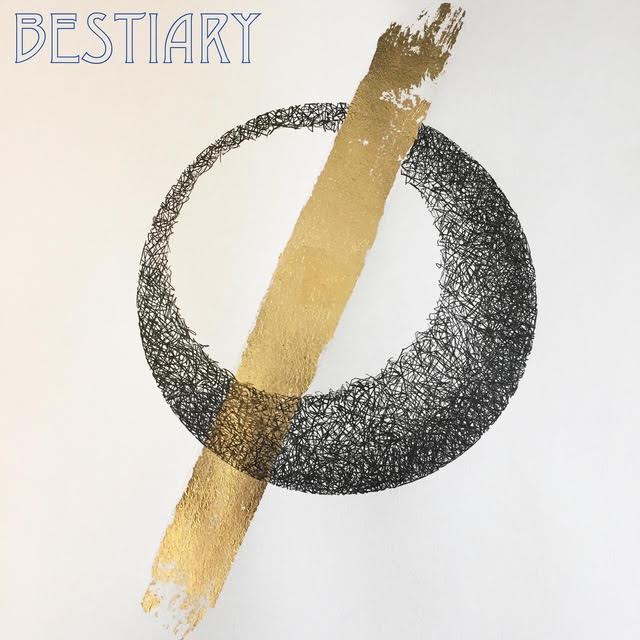 BESTIARY
Chronometer number four visits the world of fabulous beasts.  Are these seven wonders from the natural world?
includes BONES ON THE BEACH, AMAROK and THE FLIGHT OF PEGASUS (shop product 17)
Click Here to buy from our shop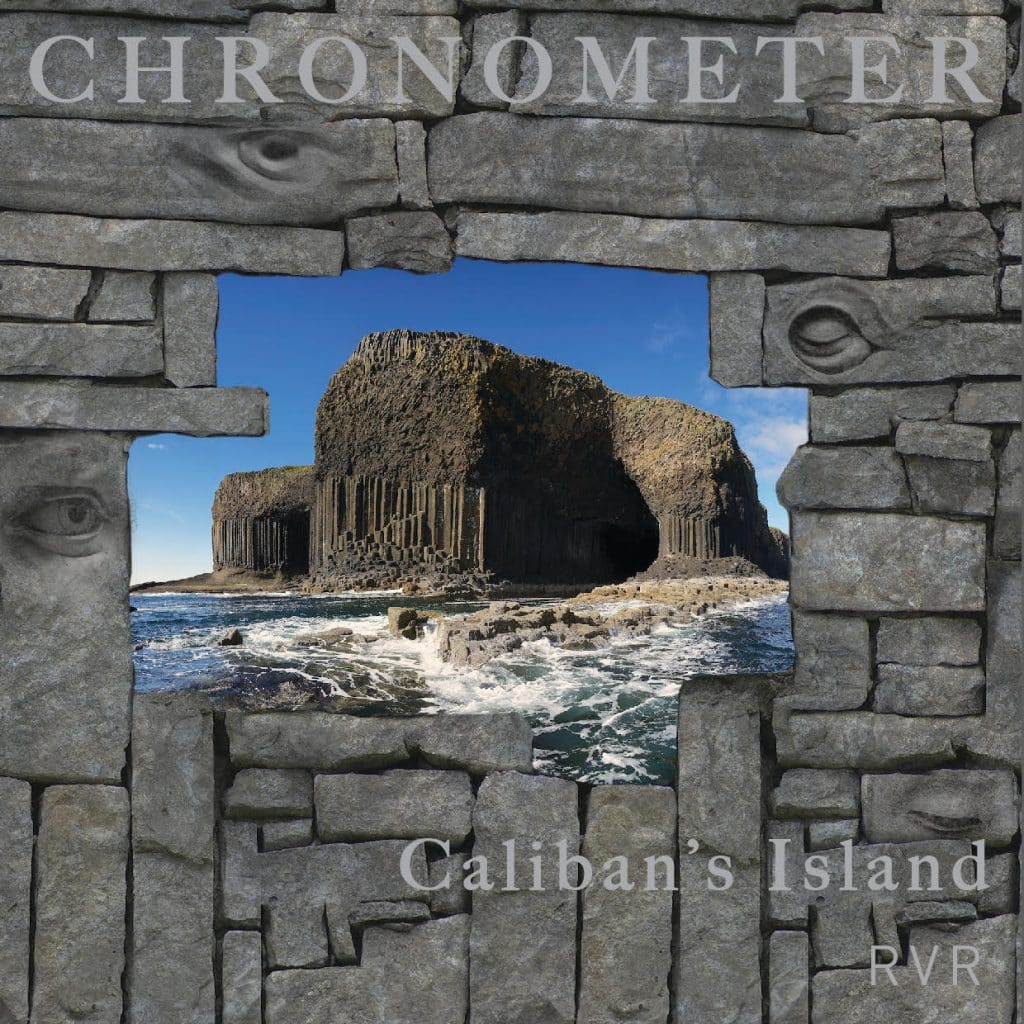 CALIBAN'S ISLAND
The fifth CHRONOMETER collection visits a very strange world indeed.  Caliban, son to the witch Sycorax, introduces the sounds of his island.  The six stunning tracks were written by David Stoll and Michael Hinton.
includes THE ISLE IS FULL OF NOISES and I CRIED TO DREAM AGAIN (shop product 18)
Click Here to buy from our shop
If you are searching for something new, something different, something memorable and yet difficult to define, come and try the music of CHRONOMETER.
CHRONOMETER's music is available from iTunes, Spotify and other distributors.  Downloads of the albums are also available from the website SHOP.
SEE THE VIDEO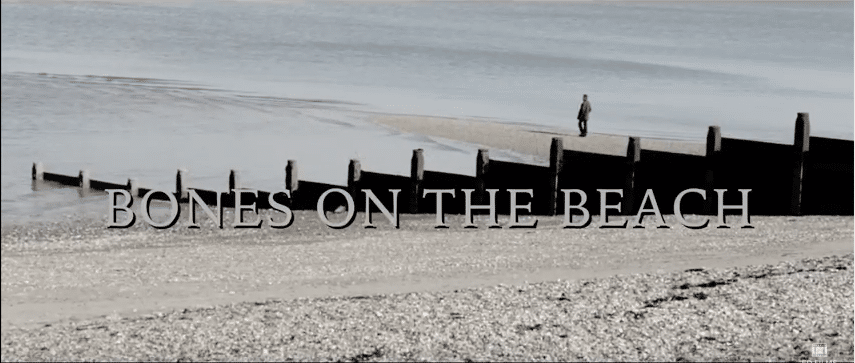 Rory Edwards has produced a video for the BESTIARY track: Bones on the Beach.
THE CHRONOMETER COLLECTIONS
Five amazing collections are already available: STEAMPUNK ETC., LONGITUDE, WORMWOOD, BESTIARY.  and CALIBAN'S ISLAND. Further CHRONOMETER outings are planned for later in the year.
CHRONOMETER – music by David Stoll, produced by John Mercer, realised and turned into magical listening by both of them.
Like CHRONOMETER on the new FaceBook page.