… that Ebenezer DuLally Uvney, one of the characters in A DREAM OF LOCKDOWN, has escaped from those pages and is now being regularly asked by Orrydian to write new Introductions to their reprints of classic works.
To date, the following titles have appeared: THROUGH THE LOOKING GLASS, THE TIME MACHINE, DR. JEKYLL AND MR. HYDE, A CHRISTMAS CAROL and the JUST SO STORIES. THE RIME OF THE ANCIENT MARINER and ANIMAL FARM are due out shortly.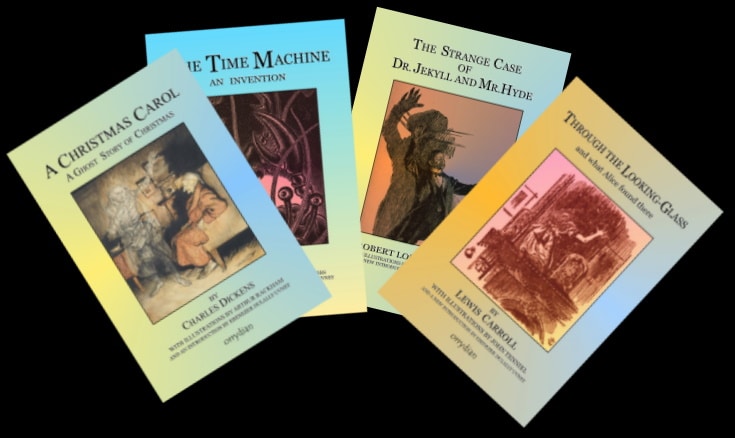 These books are available from Amazon.