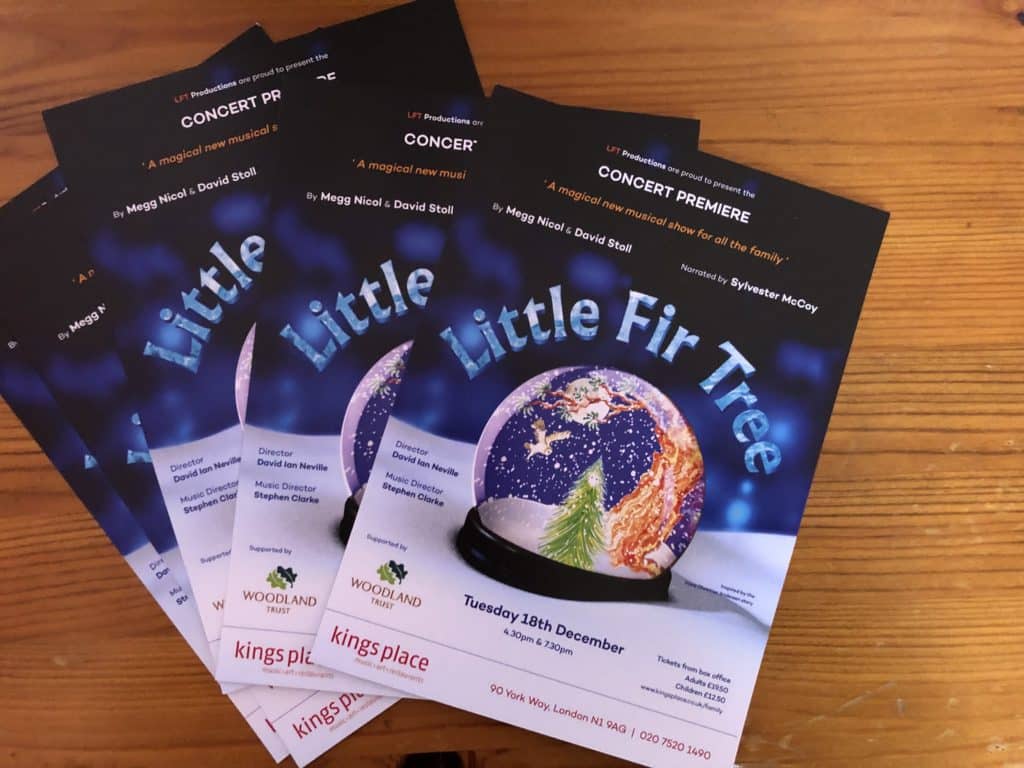 … I can bring you up to date with some news.
I have been very busy orchestrating for the concert premiere of LITTLE FIR TREE.  The performances will be next month, on 18 December, and we have a fantastic cast in place: our Narrator is Sylvester McCoy.  Have a look at the flyer above, and visit the Kings Place website for more information.
It seems a pity to jumble mention of the two things together, but – while I was working on the show – the new Chronometer album, SPELEOLOGY, was launched.  This inhabits a very different world from the Forest where Little Tree lives.  I don't want to present two different images in this blog, but you may see the new cover on the CHRONOMETER page.
And my intention is to get back to being a bit more regular with these Blogs in the new year.