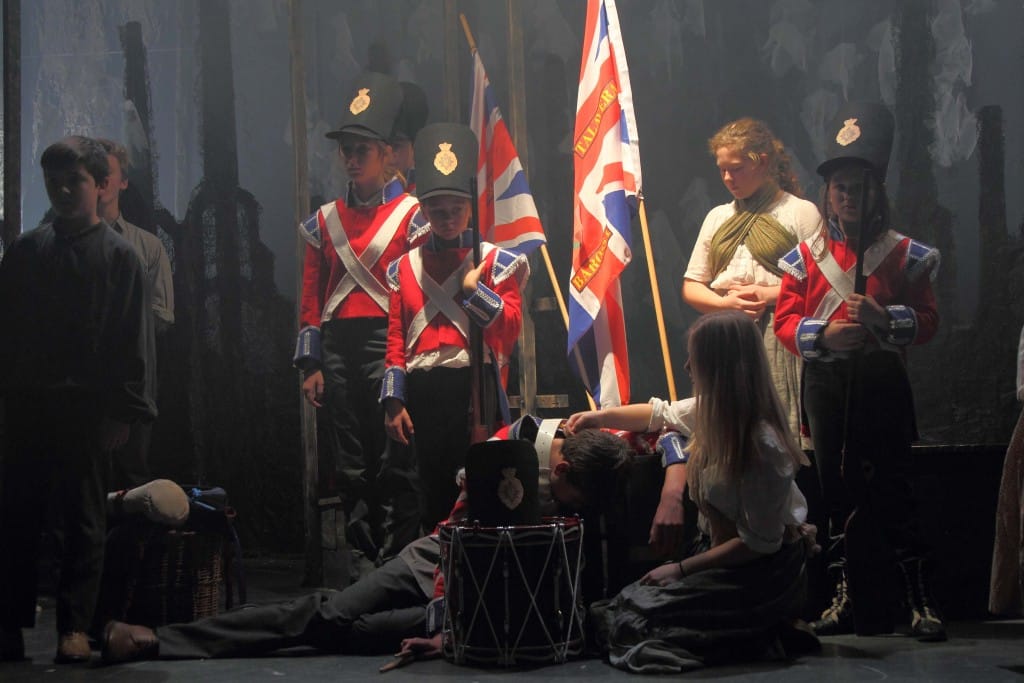 A one-act opera, co-written with Megg Nicol, commissioned to mark the 200th anniversary of the Battle of Waterloo, premiered by Jubilee Opera in the Jubilee Hall, Aldeburgh in November 2015.
Some excerpts from the production may be seen in the player just below.
It is a real thrill to work with Jubilee Opera, especially with a brand new piece commemorating 200 years of such a significant piece of British history. Megg and David have created a work which, I'm sure, will enter the repertoire and will be enjoyed by performers and audiences alike for years to come"
Chris Butler, Head of Publishing and Rights, Music Sales Group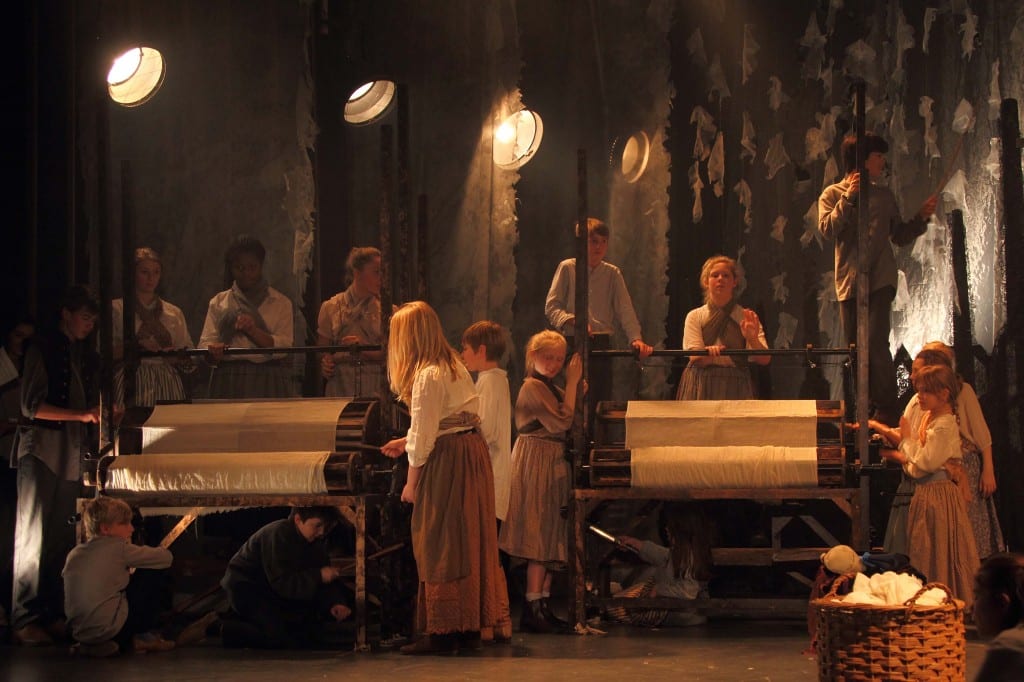 THE DRUMMER BOY OF WATERLOO tells the tale of Edward Drew, who escaped from being an apprentice in a cotton mill and served on the field of battle at Waterloo as a drummer boy.  It is told by mill children, taking on the different roles, as they play outside in the courtyard of the factory on a Sunday afternoon when the machines have stopped, inspired by their vivid imagination and memories of their friend, Edward.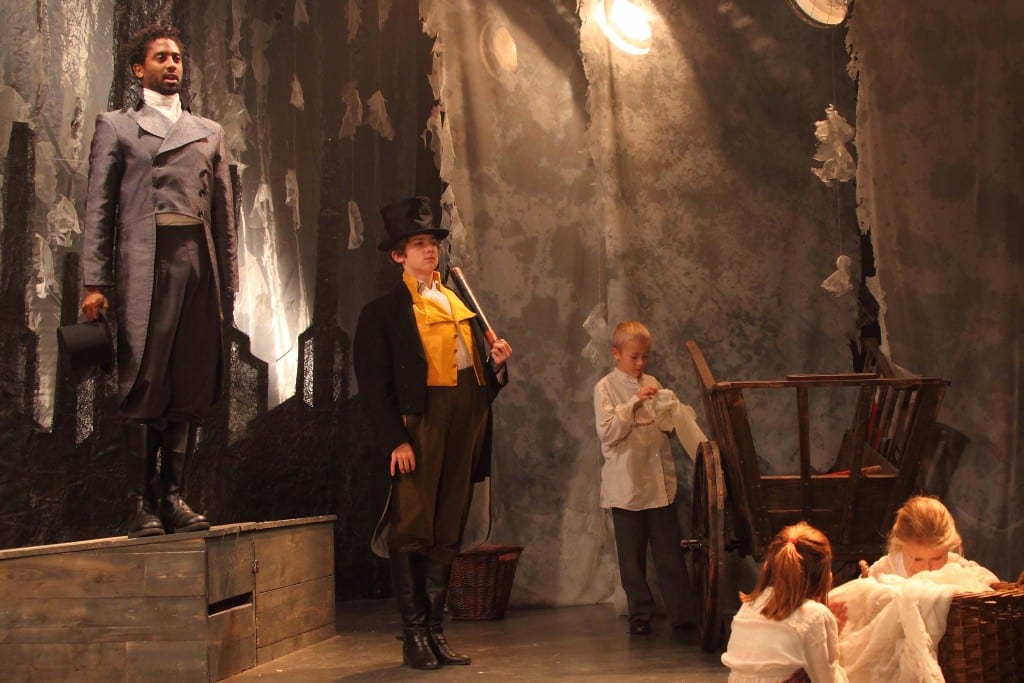 Jubilee Opera is highly regarded as a company which gives young singers the opportunity to work with top professionals.  This Jubilee Opera production was produced by Jenni Wake-Walker and directed by Lucy Bradley.  The Jubilee Opera Orchestra, led by Kenneth Sillito, was conducted by Lee Reynolds. The designer was Claire Lyth.  The baritone Peter Brathwaite joined the children as the mill owner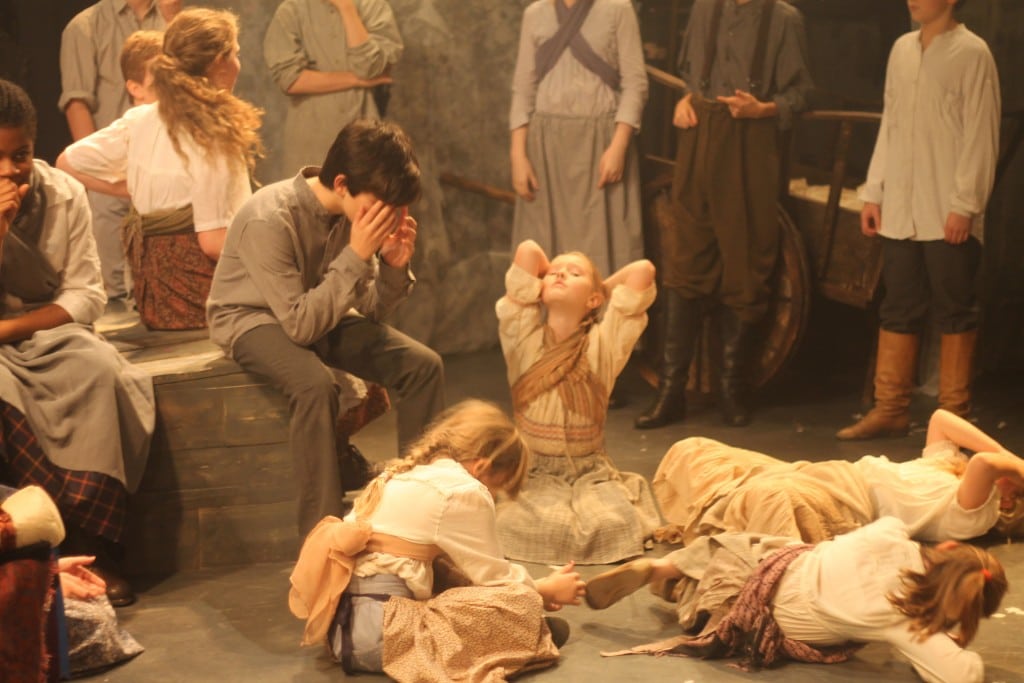 Megg Nicol and David Stoll have composed an attractive and highly effective work, one hour long, that deserves to find a secure place in the repertory of children's opera. Everyone involved in this auspicious world premier is to be warmly congratulated.
Gareth Jones, Review in the East Anglian Daily Times, 9 November 2015
THE DRUMMER BOY OF WATERLOO tells a story of an historical time, but by giving a voice to children who are cast into an adult world too early, the themes of the opera are timeless and still highly relevant.  The opera, which runs for about an hour without an interval, is published by Novello & Co.
In the November 2015 edition of Opera Now, the producer, Jenni Wake-Walker, wrote "It is very moving when you see children at the end of a run doing the final show – the utter commitment and enthusiasm and the sparkle it brings to their lives."
First three production photographs by David Hermon, final photograph Jubilee Opera